Preserving & Protecting
Kalaloch Lodge is proud to be an eco-friendly place to stay in Olympic National Park.
Committed To The Only Planet We Have
Sustainability is deeply ingrained in Delaware North's culture, at Kalaloch Lodge and across our operations. Our proprietary stewardship program, GreenPath, helps ensure we focus intently on corporate social responsibility, carefully manage our environmental impact, and positively contribute to the communities we serve.
Our Sustainability Commitments
Reduce our carbon footprint and promote climate-friendly programs
Reduce energy use and increase clean energy sources
Responsibly source ingredients, products, and services
Partner with local organizations to give back to our community
Operate at zero waste
Conserve water and protect water resources
Comply with environmental requirements to protect the environment
Provide opportunities to raise awareness and inspire a connection with nature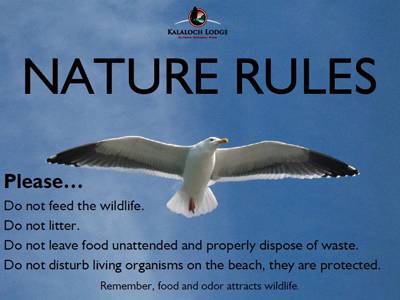 Sustainability In Action
While you enjoy your stay with us, learn how we help protect the natural resources at this exceptional location in the coastal region of Olympic National Park.
Minimizing Our Carbon Footprint
Our Goal:
Reduce greenhouse gas emissions by 40% by 2020 - successfully met!
Why?
Like every part of the world, Olympic National Park is impacted by climate change. Research indicates glacial surface areas decreased 30% between the late 1970s and 2009. Climate change harms vegetation, wildlife, oceans, water resources, and human populations.
Our Commitments:
Install energy-efficient appliances and light fixtures throughout the property
Train staff to focus on energy-conservation practices
Reduce miles driven and encourage public/alternative transportation
Educate others about climate change
Promote green practices with electric vehicle chargers and zero-waste methods throughout the property
Electric Vehicle Chargers
Kalaloch Lodge is proud to offer several universal electric vehicle charging stations.
Conserving Water
Our Goal:
We conserved 40% of our water usage the first year we operated in Olympic National Park, so we decided to up our goal to 50% throughout operations.
Why?
Even though Kalaloch Lodge receives over 12 feet of rain annually, water conservation is essential in maintaining our unique temperate rainforest environment.
Our Commitments:
Install low-flow fixtures and shower timers
Utilize waterless landscaping
Implement linen-reuse program
Educate associates and guests on water conservation
Recycling
Our Goal:
Reduce waste by 90% by 2024
Why?
With nearly 3 million visitors annually to Olympic National Park, we have a responsibility to reduce and manage waste.
Our Commitments:
Prevent waste generation through our purchasing program
Reduce waste entering landfills by promoting reuse, diverting recyclables, and implementing an organic waste program
Work toward zero waste through diversion program - food scraps and trimmings are collected and donated to a local prison for composting into rich soil; up to 2,700 pounds can be collected annually preventing 1.50 metric tons of CO2e from being generated per the GHG calculator (

http://stopwaste.co/calclulator

)
You Can Help!
Turn off lights, appliances, and heat when you leave your room; take shorter showers; turn off faucets when not in use; report water leaks to the front desk; and participate in our linen-reuse program. Carpool or use public/alternative transportation; use a refillable water bottle and reusable bags; and recycle paper, cardboard, metals, plastics, aluminum, glass, and household batteries.
Leave No Trace
With 95% of the park protected as wilderness, take these steps to leave no trace:
Plan ahead and prepare
Travel and camp on durable surfaces
Dispose of waste properly
Leave what you find
Minimize campfire impacts
Respect wildlife
Be considerate of other visitors
Visit the EPA website for more about climate change and ways to reduce your impact on the environment.